Hidcom Corporation - Oryahovo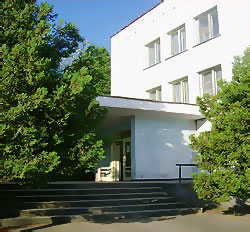 Hidcom Corporation is the successor of the Dunav machinery plant, established in 1961. The Corporation already won recognition as the one and only manufacturer of hydraulic jacks and semitrailers landing legs in Bulgaria.
Since 1999 the factory has started mastering and production of a wide range of mechanical hardware used in the construction.
The company has an experienced research and development department with the ability to develop any technical documentation or product, based on either client's specifications or samples.
The production of the factory is certified according to the european standards EN ISO 9001:2008 (DQS), EN ISO 9001:2008 (IQNet & DQS) and EN ISO 14001:2004.