General Description of the Indoor Scaffold
The indoor mobile scaffold is used for finishing works in construction: masonry and paintworks, installations fitting, or any other construction works requiring a higher working position.
It is intended to be used for both outdoor and indoor applications, such as home repairs, or any work sites requiring a 3m to 4.5m high platform.
The scaffold is stable and durable, easy to assemble and carry. It consists of upper and lower parts with 2 height adjustment brackets. For this scaffold we also offer a 0.60m wide deck.
Internal Scaffold Elements
Scaffold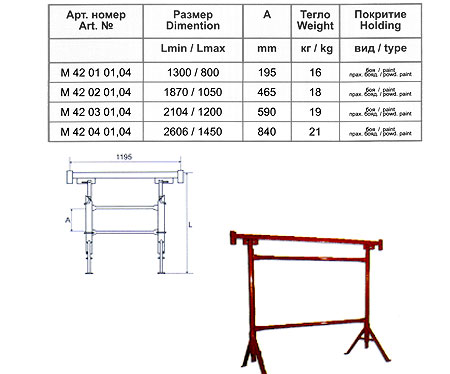 Step Ladder 950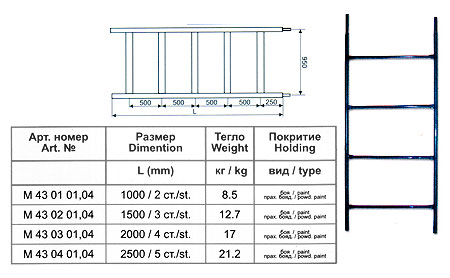 Hod